Highly Efficient State Of The Art Equipment

Divine Roofing prides itself on investing in the latest technology to cut costs, improve efficiency and provide ease of access and inspection. This ensures the most comprehensive and detailed roofing and building service possible for all our clients. We have our own Cherry Picker, which minimises the risk to the public. It can reach as high as three storeys and is run by fully certified IPAF operators. We also own a highly efficient vacuum system to reach up and clear roofs and gutters with ease, which eliminates the traditional expense of scaffolding. Plus, we carry out digital camera surveys and provide DVDs with our reports and recommendations. Clients can see before and after photos, so they know exactly what has been done.

Health and safety is of paramount importance, and we take it very seriously, with our workers attending all the latest training courses. We work closely with safety consultants The Worksafe Partnership Ltd.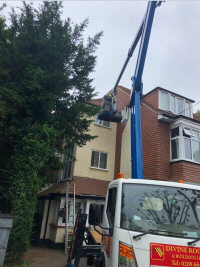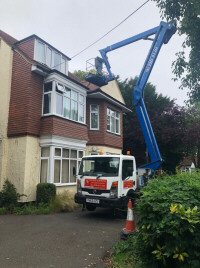 Cherry Picker- it can reach as high as three storeys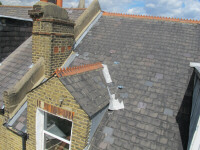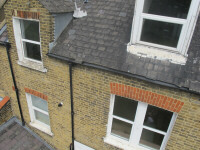 Camera Surveys to investigate for roof repairs